Tripment.net is a blog which is based on travel documentaries. It's name derives from "trip" and "treatment", because we all know that trips are a sort of treatment for the soul, and was inspired by my friend Tonia Papakonstantinou. You can follow tripment on popular social media outlets like facebook, twitter, instagram, pinterest, or you can sign up for our newsletter.
Tripment's revenue is earned from a small commission from tickets and hotel bookings made directly through our site. So, by booking at tripment.net, and without any additional charges, you support us in updating our site with new destinations.
Furthermore, if you'd like to share your travel experiences with us, make a short film and contact us so that we can post it on tripment.net!
Travellers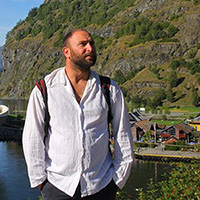 Manos Lianopoulos (Founder)
My name is Manos and Ι was born in Athens in 1978. I own a company called Greed Promo, which provides internet and interactive marketing services. Tripment is the result of my two passions in life, traveling and filmmaking. To date, I have traveled to 20 countries and visited more than 68 cities. In recent years, I have been using my motorcycle to travel because I really want to share the beauties of my country, Greece, with the locals, but also with foreign travelers.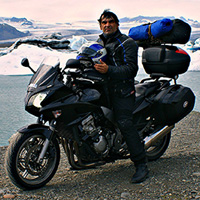 Vagelis Betsas (Guest traveller)
My name is Vagelis and I was born in Athens in 1970. I work as a machine operator in a Greek factory. My favorite hobby is traveling with my motorcycle. To date, I have visited 34 countries and I have ridden more than 115,000km. I met Manos through Tripment in 2014 and joined this group because I want to share my experiences and videos that I make of my trips.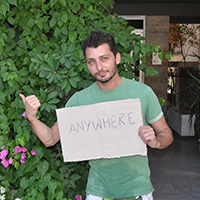 Kostas Liakos (Guest traveller)
I am Costas and I was born in Athens in 1978. I travel as often as I can, but it is never enough. Travelling is the best gift that someone can make to himself. A new country, a new destination, a conversation with people who have a different culture than you have, can change your point of view as a few other things in life. In recent years I deal with amateur photography thus trying to capture those unique moments that someone experience during his journey.